Surroundings
Saint-Malo is perhaps the most picturesque town in Brittany. Founded in the Middle Ages, it is still surrounded by its old city walls. There are both small rocky beaches and a long sandy beach (Le Sillon), as well as Europe's most spectacular ebb and flow differences.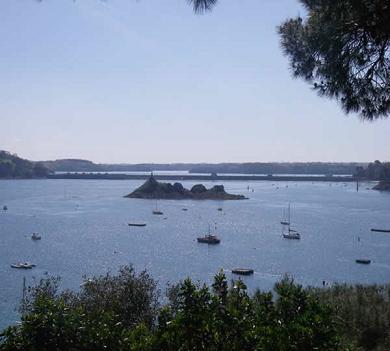 Nearby is the World Heritage Mont Saint-Michel, as well as the beautiful medieval town of Dinan. On the other side of La Rance Bay is Dinard, with its architecture in British style and its street-market where you can find not only food but also clothes at unbeatable prices. In Combourg you can visit a romantic castle and half way to Mont St. Michel is Cancale with its oyster farms.
The British island of Jersey is located just an hour away by ferry.